With so many available options when it comes to POS systems, how can you possibly make the right choice for your business? Navigating all of the different details including hardware, software, programming and features can be overwhelming.
What if there was one simple solution that included everything you need for your retail, restaurant or fine dining business AND what if it was fully compatible with our EDGE program?
What Kind of Business Can Benefit From the AST POS System?
The abilities of the AST POS system are immeasurable. The Vigore software is a proven and reliable product that has been tailored to satisfy the needs of a wide variety of businesses including:
Restaurant 

Quick serve dining

Delivery

Retail

Grocery

Wine

Parking Garages

Nail / Massage Spa

And more!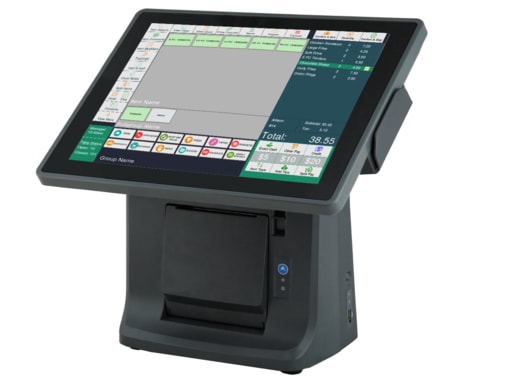 What Kind of Features Are Available with the AST POS System?
This user friendly solution is ideal for large corporation as well as the small business owner. The features of the AST POS are hard to beat!
Vigore POS comes fully loaded with multiple features for dine-in, quick service, phone orders, general retail, small grocery, inventory control and much more. All of these functions are designed to help you more easily run your business and improve efficiencies company-wide.
Some of the other unique features available when you sign up for the AST POS include:
EPIC tablet solution 
Aura analytics – To keep track of your data in detail with sales reports, cost analysis, inventory and more
Self-Ordering kiosk – To increase sales and reduce wait times by allowing customers to pay directly with integrated EMV solutions at the table or at the counter
Personalized app – Fully integrated to manage orders using client profiles, customized branding and content unique to your business
Online ordering – Using mobile or desktop to place orders and monitory your customer loyalty
Dynamic management dashboard – Making it easier to find what you need, when you need it
Cloud-based backup – Making sure your important data and information is stored long-term
Is the AST POS Right for Your Business?
Not sure if this state-of-the-art POS system is right for your business? It's a no-brainer! If you are looking for a way to streamline your business, there is no better option.
For example, a gym can use the AST POS system to schedule and organize classes, check-in members, manage labor reports, and monitor cost analysis. While a restaurant can use this same exact POS system to generate a custom menu board, increase order accuracy, improve delivery time, and avoid customer confusion.
The multi-faceted solution is ideal for any growing restaurant OR retail business. Improve efficiency. Grow your business. Increase sales.