POS PROS: Solution Fitting
NAB's great new solution to help agents sell all of the 30+ POS solutions, without needing to study any of them. You send the lead, the POS Pros do the work, you get the commission when applicable and you keep the merchant account on your books as normal with full bonus and residuals. 
Introducing POS PROS: Solution Fitting
For a longtime there was a frustration among NAB agents. NAB had a lot of POS systems certified on the EPX platform, but there was no easy way to learn everything you needed to know in order to sell the right solution to your merchants. The solution has finally arrived. All you have to do is enter the merchant's information in the lead form and let the POS experts at POS Pros walk the merchant (and you if you like) thru the needs analysis, pick the best solution, demo, quote and when they are done you end up with the commission and a great long term merchant relationship.
Here is the step by step POS PROS engagement process
1. You find a merchant interested in a POS system (new prospect or existing account on your NAB portfolio) and you fill out the form on: yourpospros.com
2. The POS experts will contact you the agent first (unless you tell them to contact the merchant directly in the lead form's notes section). The purpose of this call is twofold.
    A. To see how much or how little you, the agent, would like to be involved in the process. Do you want to be on the demos? Do you want pricing to come to you or goto the merchant? Etc.
    B. To learn anything you know about the merchant. When the POS PRO contacts you, they will ask you about your merchant. I have included key questions you might ask your merchant for a basic discovery below.
3. POS Pros (And you if you like) will speak with the merchant to go thru a needs analysis. Usually that will narrow the POS options down to 1 or 2 solutions.  They will then schedule a demo (s) to let the merchant see the POS software in action before they buy.
4. Price quoting: When the merchant is ready to buy, the POS Pro will help develop the quote. You the agent decides (in most cases) if the quote comes to you to allow for mark up or leasing options or if POS Pro should quote directly to the merchant.
5. In all cases, you the agent get to write the merchant account.
If you have some more questions you would like answered before you submit the pos lead, please feel free to contact the POS PROS office at 866-694-5111
SETTING EXPECTIONS: When POS PROS receives a lead, they will contact the agent with in 24 hours of receiving it. This will not happen on a Saturday or Sunday, but they do try to maintain a quick turnaround. If it is during normal business hours, Monday – Friday 9:00- 6:00 EST, the agent should be contacted that same day. If there is a specific time that is requested by the merchant for the initial call, the only way POS PROS would not be able to meet that request is if everyone on the POS PROS team is already scheduled for the exact same time, or if it is not between 9AM and 6PM EST. In 3 years POS PROS has not had any issues.
DISCOVERY QUESTIONS YOU MIGHT ASK YOUR MERCHANT BEFORE SENDING A LEAD TO POS PROS (HELPFUL BUT NOT NECESSARY)
It all depends on if they currently have a POS, terminal or if they are a new business and what type of business or vertical.  Each vertical has its own specific needs. The more you can get them talking about what they want the better. POS PROS hopes to narrow down to a single POS option for the merchant but they are able to show them multiple options, if it is appropriate to the situation.
If they Own a POS currently:
What is your current system? (Software name and version number)
What do you like and dislike about the current system you have?
How many stations do you have and is that meeting your needs?
Do you want Edge Cash Discounting?
If No POS:
Why haven't you used a POS before?
What features are you looking for in a POS?
What kind of reporting would you like it to have?
Is there any software or service you need the POS to integrate to?
How many stations do you need?
Do you want Edge Cash Discounting?
If Restaurant:
Tell me about your throughput. How is the order taken and placed to the kitchen now and how do you accept payment and get the food to your customer? (this can be obvious but touching on this can help in finding the correct POS)
How many Kitchen printers do you need?
Do you need Online Ordering?
Are you doing any catering or delivery?
Do you want Edge Cash Discounting?
If Retail:
How many SKU's do you have?
Are you printing labels or using a barcode scanner?
Do you do layaway or house account?
Are you doing online ordering?
Are you using any software other than your POS like Quickbooks?
Things POS PROS always need to know:
How big is the building?
Where is their router/modem in comparison to the location for the POS stations?
Do you already have cat 5/6 cabling in place?
How many employees do you have?
Can agents mark-up the hardware? What about leasing? Is that another huge income opportunity for agents?
Yes, usually it will be an opportunity for the agent to quote leasing or prices with a markup if they choose. POS Pros will follow the agent's instruction to deliver the quote either to the merchant or agent. POS Pros does not handle leasing.  Some POS vendors do offer leasing and/or placement but most of the leasing they see is being done by the agent directly. The agent purchases the POS and leases to the merchant.  The agents can write leases thru whomever they choose; however, many leasing companies stay away from POS equipment. If they need help finding a leasing partner that specialized in POS they should contact Jim Soltis at (800) 591-8660 x 5. 
If agents want to increase a sale price, POS PROS can do this but only if they are selling the POS directly. Paradise, Hotsauce, Retail Cloud are the most common ones in which they get asked to increase the sale price. All POS solutions where POS PROS is only able to refer, do have a commission for the sale that goes directly to the agent.  
Please do not hesitate to contact POS PROS: 866-694-5111   Hopefully you will be able to work on some POS sales together.
WHICH POS SYSTEM CAN POS PROS QUOTE DIRECT AND WHICH NEED TO BE REFERED TO THE POS PROVIDER?
Paradise POS, Hotsauce, Retail Cloud, Vend, and Salido are all pos systems where POS PROS can do demos, quotes and process the sale. There are 30 other POS systems POS PROS can refer to and they are sold directly by the POS vendor to the merchant. POS PROS are still able to set up the demo and POS PROS will be on those demos with the merchant, but the POS sale will be done by the POS supplier and commission will be sent to the sales agent.
What does the agent need to do in order to ensure the customer gets the best POS?
To determine what POS system will be the best fit, if the agent does not already know, is done through a needs analysis consultation. POS PROS can do this consultation in conjunction with the agent or without. POS PROS always recommends the agent participate in the demo, as it will be a great opportunity for the agent to learn more about the systems they can offer, but they are not required. It is really up to the agent how much they want the POS PROS to control. POS PROS can do everything or POS PROS can just set up and/or preform the demo as well as get a quote put together. POS PROS will also send the quote to whomever they would like. If they would like to purchase the POS for the merchant using their bonus, mark it up or lease it, they can. If they would like POS PROS to send the quote and POS paperwork directly to merchant without mark up, POS PROS can do that too. No matter what, if there is a commission on the POS sale itself, the agent receives it. The only thing POS PROS does not do is the processing contracts and processing account set up. That is still done by the agent.
Please do not hesitate to contact POS PROS: 866-694-5111    Hopefully you will be able to work on some POS sales together.
Fill out form below to receive a copy of NAB POS Price Sheet. Pricing is subject to change at any time, but is accurate as of August 2019. 
A sampling of our POS offerings
(more detail below)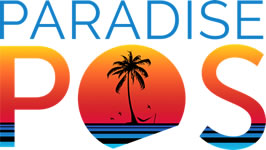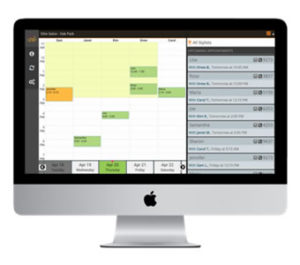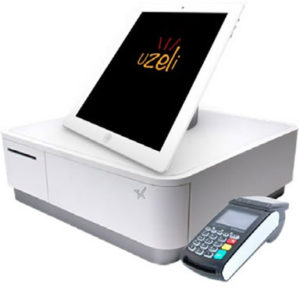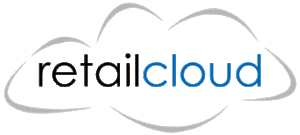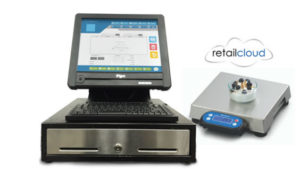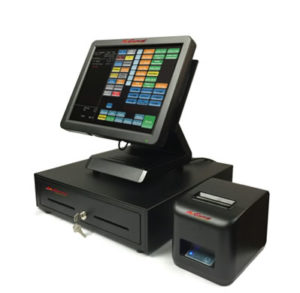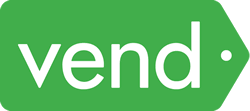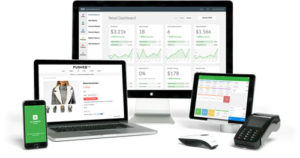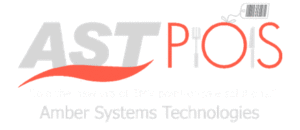 See more about our POS offerings below
Here is just a sample of some of our more popular POS solutions: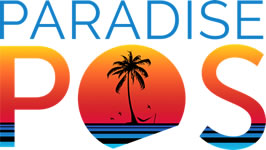 Paradise POS offers a cutting-edge iOS-based point of sale software for technology savvy retailers and restaurants who demand a best-in-class mobile solution for their business needs.
iPad ready
Easy to learn interface
Outstanding tech support
Mobile access
Paradise offers multiple looks and options to choose from:

Growthzilla is a cloud-based POS that works with Android devices. This system was designed specifically for salons, spas, barbershops and almost any other business based on appointments.
Meet Uzeli
The Mighty Salon Software
Online Appointments
Loyalty Rewards Program
Gift Card Management
Text Message Marketing
Customer, Staff & Sales Reports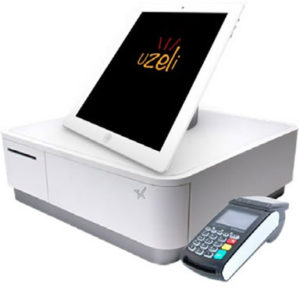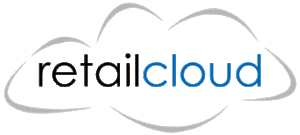 Omnichannel POS for every merchant type from QSR to Liquor stores and much more.

HotSauce™ is a hardware-based POS designed specifically for Restaurants, Bars and Nightclubs.  With hundreds of different features HotSauce can be configured and customized to meet your specific modifications & needs. HotSauce™  Fast Bar was developed with bar owners, bar manager, and bartenders to ensure the simplest and fastest order entry process of any Bar POS system. HotSauceTM  Fast Bar will help you increase profits through the many distinguishing features that complement the fast pace of your business operations.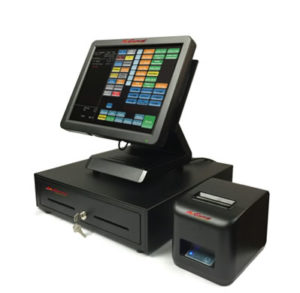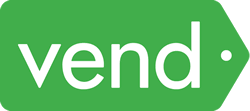 Vend is designed to run in the browser; so it runs on most computers. VEND is a Cloud Based Retail POS system.  VEND supplies and supports the software; however, all hardware can be supplied by the client through third party suppliers.  Vend is sold directly to the merchant by VEND. Vend is ideal for Clothing Store, Boutiques, Tobacco, Vape, Pet Supply Outdoor, Sporting Goods, Beauty & Supply, Toys, Hobby and Jewelry Stores..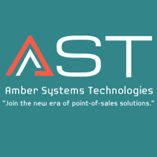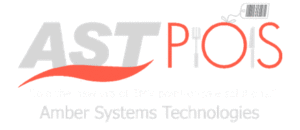 Amber Systems Technologies Is an Omnichannel POS. AST has been supporting business owners for the past decade. We deliver high quality products using the best modern technologies available. AST  POS is used and loved by all types of  retailers & restaurants.
All NAB Merchants Enjoy These FREE Services